[ad_1]
As fans remember Tony Bennett, who died on July 21 at age 96, music lovers are looking back at one of his most beloved songs, "I Left My Heart in San Francisco."
The legendary jazz crooner first performed the song in 1961 at San Francisco's Fairmont Hotel, and it quickly became his signature tune.
The song paints a wistful picture of someone pining for his love in the Golden Gate City, or perhaps longing for the city itself.
"I'm going home to my city by the Bay / I left my heart in San Francisco / High on a hill, it calls to me," Bennett sings.
The song was originally written for opera singer Claramae Turner in the early 1950s, but according to her obituary in The New York Times, she "never got around to recording" it.
Bennett went on to record the song instead, releasing it as a single in 1962 and including it in his album, "I Left My Heart in San Francisco," the same year.
In a 2018 interview with the American Society of Composers, Authors and Publishers (ASCAP), the late singer recalled how a few words from a bartender in Arkansas inspired him and his longtime collaborator, pianist Ralph Sharon, to record the track.
"There was a bartender just setting up for the evening, and he came over to us and said, 'If you record that song, I'm going to be the first one to buy that record,'" Bennett said. "We were very impressed with that."
He and Sharon went on to play the song in San Francisco, and it immediately resonated with residents of the city. 
"When I started rehearsing it, everybody just said, 'Where did you find that song? Did you record it?'" he recalled. "I said, 'No, we haven't recorded it yet.' They said, 'Well, could you record it as soon as possible? It's a fantastic song for this city.' And I took their advice and went right to the studio and recorded it."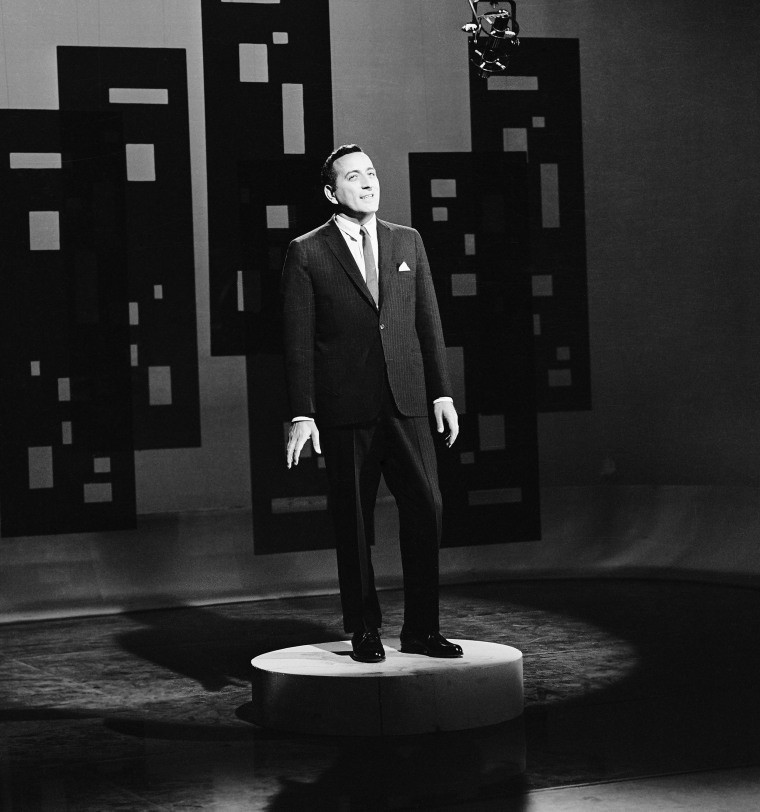 Bennett would perform "I Left My Heart in San Francisco" countless times throughout his career —  including in October 1962, when he sang the song on Johnny Carson's first "Tonight Show" episode.
Several musical legends have covered the classic song over the decades, including Frank Sinatra, Peggy Lee, Andy Williams, Perry Como, Stevie Wonder and Sarah Vaughan.
The beloved song earned numerous accolades, winning Grammys for record of the year and best male solo vocal performance. In 2018, the Library of Congress honored the song as a "culturally, historically, or aesthetically significant" title worthy of preservation.
Bennett reflected on the lasting impact of his signature ballad in the 2018 interview with ASCAP.
He said, "I sing that song all over the world, and I often wonder, were people in the audience that traveled to America, to visit America, and decided they would like to go to San Francisco just to see what Tony's singing about?"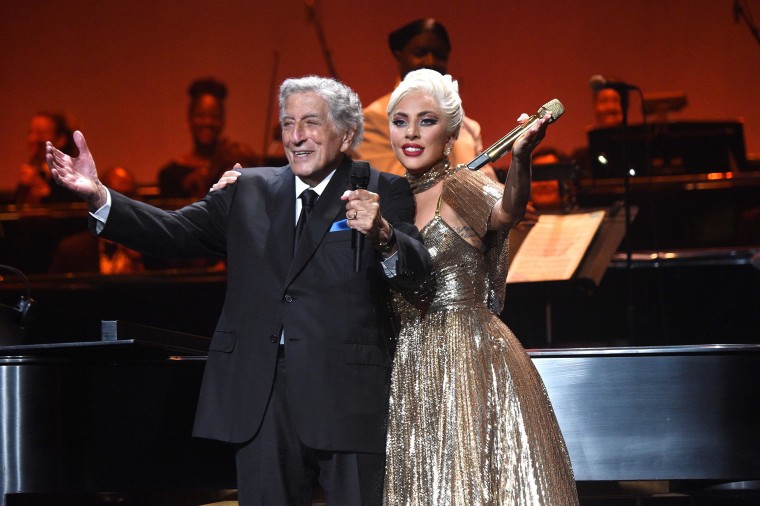 In a poignant, full-circle moment, Bennett closed out his very last concert special with "I Left My Heart in San Francisco."
In 2021, he joined Lady Gaga, his frequent collaborator in recent years, for "One Last Time: An Evening with Tony Bennett and Lady Gaga," a pair of shows that took place at New York City's Radio City Music Hall.
"Tony, we're all so grateful to have witnessed your talent, your generosity, your creativity, and your kindness, and your service throughout all these years," Lady Gaga told the late singer as he ended his final special. "Mr. Bennett, it would be my honor to escort you off the stage."
[ad_2]
Source link