[ad_1]
The radio network of the government-owned Australian Broadcasting Corporation, meanwhile, has for 55 years had its payments to record labels capped at 0.5¢ per head of the Australian population, with no adjustment for inflation. The ABC paid just $136,000 to the owners of sound recordings in 2021-22, despite the Double J and Triple J networks being developed since the rate was legislated in 1968.
As the erstwhile importance of radio as a promoter of physical product has dwindled in the music streaming era, the record business has become less comfortable with this status quo.
'Hands tied behind our back'
In 2016, the PPCA won a Copyright Tribunal case forcing radio stations to pay additional fees for recordings used on livestream simulcasts. Now, after years where it was content to negotiate royalty rates directly with CRA, the PPCA has returned to the tribunal, seeking determination of a new royalty rate.
But it is also directly lobbying Mr Dreyfus, who as attorney-general has oversight of copyright law, and other relevant politicians like Arts Minister Tony Burke, for the passage of legislation that removes caps on payments both for commercial radio and the ABC.
"The 1 per cent cap means we are always negotiating with hands tied behind our back," said Annabelle Herd, chief executive of both the PPCA and the record labels' peak body, ARIA.
"There is no justification for these anti-competitive caps. They don't exist in relation to any other type of copyright."
Until the caps are removed, the record labels are hoping the Copyright Tribunal will at least enforce a 1 per cent of revenue royalty rate on radio.
However, the industry eventually wants radio to pay somewhere between 1.5 per cent and 4 per cent of revenue for sound recordings, a range that uses royalty rates across the UK, Japan, New Zealand, Canada and France as a guide.
The CRA, however, prefers to highlight the US, where broadcasters pay no royalties on the sound recordings they play.
Like the American radio lobby, CRA chief executive Ford Ennals points to the promotion service that his members continue to provide the record business.
"The commercial radio industry is a strong supporter of Australian music, providing free airplay and promoting artists through interviews and events that drive ticket sales and merchandising," he said.
While there is a cap on what radio stations pay for sound recordings, Mr Ennals pointed out there is no limit on the royalties paid to the songwriters and publishers of the compositions associated with those recordings. Include these, and radio stations paid out nearly $40 million to the music business in 2022.
That is small change nowadays compared with the income the music industry earns from streaming. Spotify told AFR Weekend that Australian artists generated nearly $250 million of revenue on its platform alone in 2022, with 80 per cent of those royalties generated by fans outside Australia.
Yet even the $6 million extra that would flow from radio paying just a 1 per cent royalty rate on recordings would be welcomed by a local music industry still recovering from the pandemic, according to singer-songwriter Josh Pyke.
"At the moment it's basically musicians subsidising commercial radio, which is crazy," said The Summer hitmaker, who is also a PPCA director.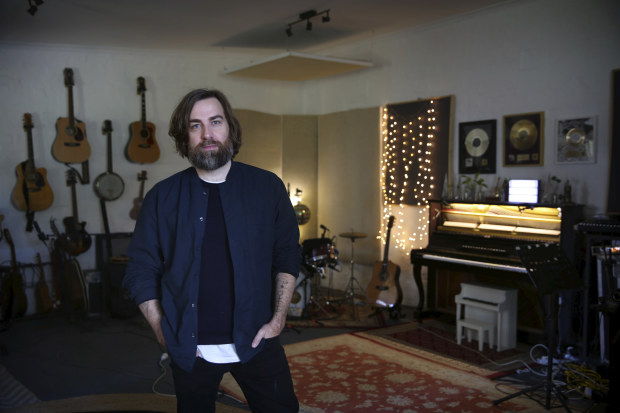 Mr Ennals countered that the majority of any extra royalties would flow offshore to the major record labels – Sony, Warner and Universal – whose negotiating power over Australian radio station owners inspired the creation of the cap in 1969, and still applied today.
"Without a cap, there would be nothing to stop the record labels from increasing fees to unsustainable levels," he said.
"The need for the cap hasn't changed, and it must be retained to preserve the sustainability of the local radio industry."
Ms Herd rejected all these points, saying rates were ultimately set by the Copyright Tribunal, that Australian labels like those in Matthew Gudinski's Mushroom Group were "very worked up" about scrapping radio caps, and that metropolitan radio stations were in a strong financial position given their combined advertising revenue increased 5 per cent to $701 million in 2022.
"They can also afford to pay some of their stars more than they paid the entire music industry for their records last year," she said.
Both the CRA and PPCA are understood to be seeking meetings with the attorney-general, who is the son of contemporary classical composer George Dreyfus, to press their cases for and against the radio caps.
"The Albanese government takes the concerns from some artists about potential barriers under the current copyright system seriously," a spokesman for Mr Dreyfus said.
"The attorney-general and his department continues to work with artists and rights holders who are concerned about statutory radio caps under copyright law."
[ad_2]
Source link