[ad_1]
Legendary rock band Queen's 1978 classic "Fat Bottomed Girls" has become cancel culture's latest victim after the song was dropped from the band's new greatest hits collection for younger listeners that debuted on the audio platform Yoto.
Though moving songs to the platform aims to introduce Queen to kids, some are critical of the decision to omit the song from the track list, blasting the move as "woke" or "ridiculous."
"'It is the talk of the music industry, nobody can work out why such a good-natured, fun song can't be acceptable in today's society," one music industry professional – whose name was withheld – told U.K. outlet The Daily Mail.
MANY FEEL JASON ALDEAN IS LATEST 'VICTIM OF CANCEL CULTURE' AFTER CMT PULLS 'TRY THAT IN A SMALL TOWN' VIDEO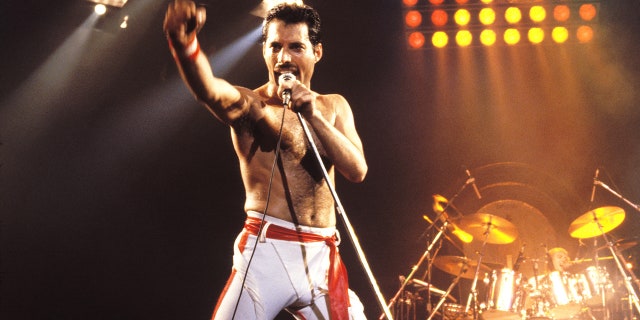 "It is woke gone mad. Why not appreciate people of all shapes and sizes like society is saying we should, rather than get rid of it?" 
Fox News contributor Joe Concha, weighing in on Monday, blasted the omission as "utterly ridiculous," telling "Fox & Friends First" anchors Todd Piro and Carley Shimkus the band "took chances" and pushed the envelope with their innovation and "politically incorrect" music.
"To say, 'All right, that song never existed' is utterly ridiculous. And, by the way, the boomerang effect will be more people downloading that song than they ever would've before 40 years later," he said.
GEN Z DEFENDS CANCEL CULTURE AS 'POSITIVE THING' ON DR. PHIL 'ZOOMERS VS BOOMERS' DEBATE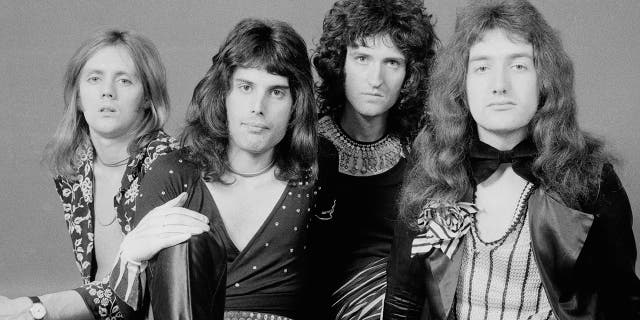 "This is just another example of 'go woke, go broke,' but I guess you can't go broke [since] they have made millions upon millions."
The song became a staple among the classic rock group's hits alongside songs like "We Will Rock You," "We Are the Champions" and "Bohemian Rhapsody," and appeared on their 1981 Greatest Hits album, but with the newer release, some of the classic tracks came with an online content warning, according to The Daily Telegraph.
Yoto called the album the "ideal introduction to the music of Queen for young music lovers" on its webpage, continuing with a note warning parents that some of the band's music contains adult themes, including "occasional references to violence and drugs."
NEW YORK TIMES WRITER SLAMS CANCEL CULTURE, CALLS FOR 'EMPHASIZING PEOPLE'S CONTRIBUTIONS DESPITE THEIR FLAWS'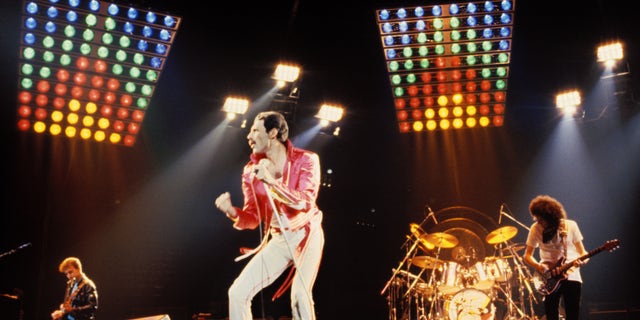 "These are the original and unedited recordings. Whilst no swear words are used parental discretion is advised when playing this content to or around younger children," the note adds.
Fox News Digital reached out to Yoto U.K. for comment, but did not immediately receive a response.
The Daily Telegraph quoted Universal Music U.K.'s head of youth strategies, Sarah Boorman, as saying the following: "The partnership between Universal Music and Yoto is the first time any major frontline music will be available on the Yoto service.
CLICK HERE TO GET THE FOX NEWS APP
"Children should have access to a rich and varied musical offering so that they may foster a life-long love of music of all types. We are excited to launch Queen's iconic Greatest Hits 1 album as our first release."
Fox News Digital also reached out to Universal Music U.K. for comment, but did not receive a response in time for publication.
For more Culture, Media, Education, Opinion and channel coverage, visit foxnews.com/media
[ad_2]
Source link