[ad_1]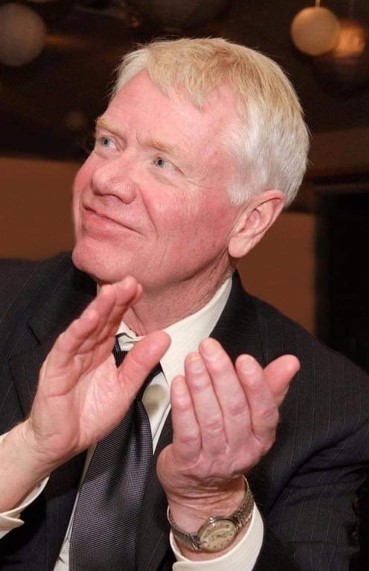 SCARBOROUGH – With his beloved wife Sue by his side, Dr. David Hamman Maxwell, 79, peacefully passed from this world on Aug. 14, 2023, at The Gosnell House in Scarborough, three months after suffering a head injury from a fall.
Dr. Maxwell graduated from the University of Illinois School of Music with high honors, majoring in piano performance. He was elected to membership in Pi Kappa Lambda, the national music honor society. He then earned a Master of Music degree in organ performance and subsequently was named to the music faculty of Western Illinois University. After having returned to UIUC to earn a doctorate in music education, Dr. Maxwell was appointed to the music faculty of the University of Southern Maine. He eventually left USM and was appointed Minister of Music at State Street Church, where he moved generations of church members with his masterful use of the Roosevelt organ and the grand piano, in addition to directing the church choir. He faithfully served State Street Church for 43 years.
As a performer, David played numerous solo recitals as well as having performed as a member of several chamber music ensembles including The Ineluctable Modality, Musica Tricinia, and the St. George Chamber Players. He also played with the St. Louis Symphony and the Portland (Maine) Symphony Orchestra.
David began composing music in earnest in the late 1990s. His first published work, "Voluntary for Trumpet and Organ," was published in 1998 by H.W. Gray Publications (a subsidiary of Warner Bros. Publications). It has been performed numerous times in Europe and Asia in addition to North America. Other publishers of David's music include Concordia, Augsburg Fortress, and Zimbel Press.
Dr. Maxwell now has over 200 publications. He has received ASCAP (The American Society of Composers, Authors, and Publishers) Plus Awards annually for several years, and his compositions have been critically acclaimed by national reviewers.
A committed teacher, David taught privately in addition to doing volunteer work in his community. He was involved in the Portland chapter of the American Guild of Organists.
Dr. Maxwell was predeceased by his eldest child, David Steven Maxwell.
He is survived by his wife, Susan Welch; his sister, Emma Jean Moulton; his daughters Britany, Bethany, and Elizabeth, and his stepchildren, Hallie, Chelsea, and Taylor.
A funeral service will be held Saturday, Aug. 26, at 1 p.m. at State Street Church, United Church of Christ, 159 State St., Portland. To view Dr. Maxwell's memorial page, or to share an online condolence, please visit http://www.ConroyTullyWalker.com.
To view the live stream of Dr. Maxwell's Service please go to: https://www.youtube.com/watch?v=w54gdA55_28
In lieu of flowers the family has requested donations in David's memory to: http://www.StateStreetChurch.org
« Previous
Obituary: Stephen E. Ambrose



[ad_2]
Source link