Before he became a country music star, Johnny Cash grew up poor in rural Arkansas during the Great Depression. At the time, losing $75,000 from his bank account was unfathomable. Heck, having $75,000 was just a dream. Cash's impressive net worth when he died took a hit years earlier when he settled a lawsuit over one of his most notable songs.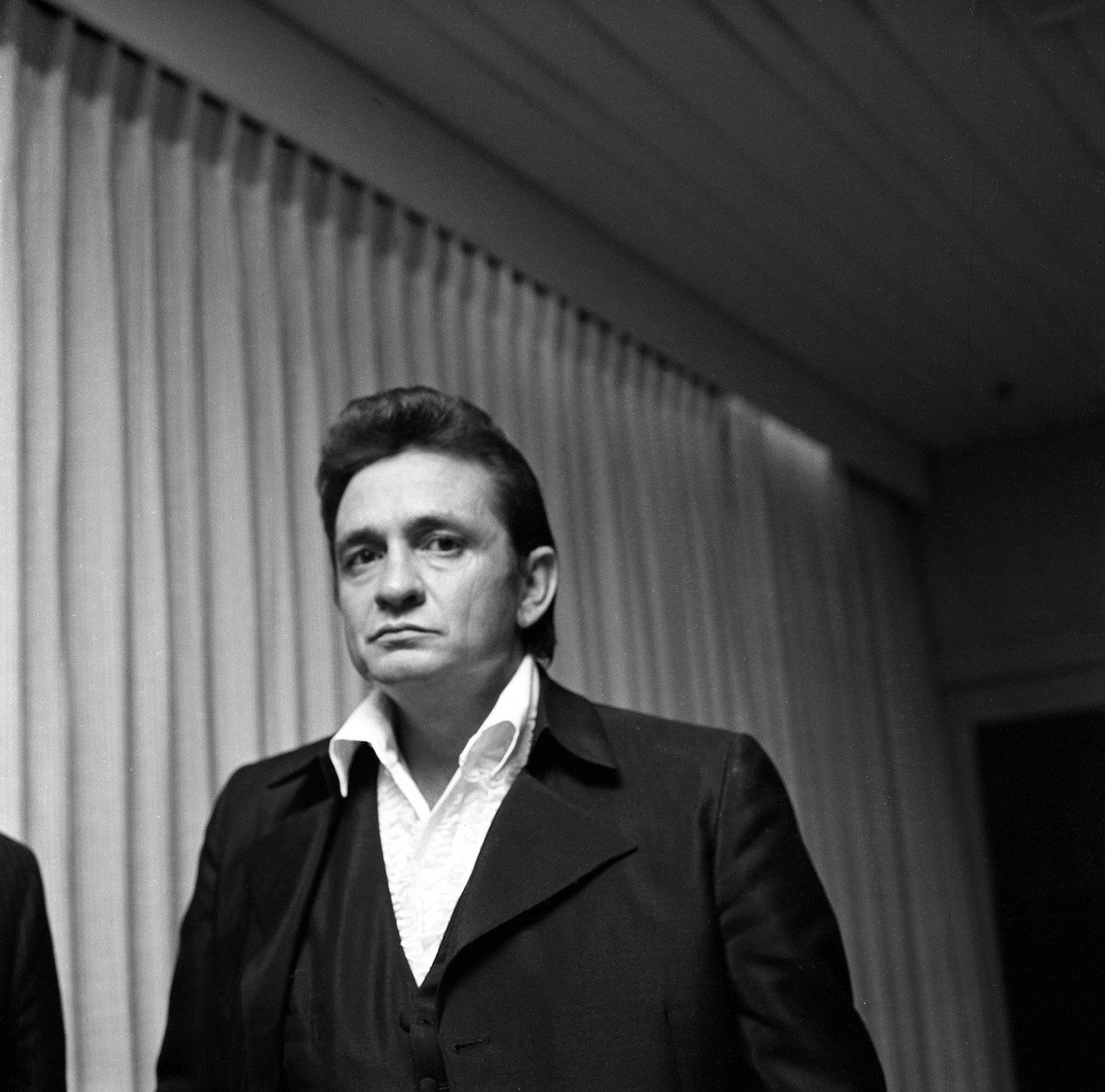 Johnny Cash is practically synonymous with 'Folsom Prison Blues'
Cash wrote and performed hundreds of well-known songs during his lengthy career. 
The Man in Black put several songs on the Billboard hot 100 and country songs charts in 1958, but those came after his earliest success. Cash struggled to record "Cry! Cry! Cry!" in 1955. He and his band needed at least 35 takes to get through the B-side to his first single, but it became a hit.
"Folsom Prison Blues" was one of Cash's early Sun Records songs, and it's hard to imagine his career without it. The song perfectly blended his renegade persona with his familiar lyrical themes of forgotten outsiders seeking acceptance, redemption, and freedom. 
The song was a low-key hit in 1956, according to Rolling Stone. It wasn't until he performed it live at the titular Folsom Prison that Cash lost $75,000 from his bank account.
Cash lost $75,000 from his bank account over 'Folsom Prison Blues,' but it was worth it
There aren't many (read: probably any) country music fans who wouldn't say "Folsom Prison Blues" isn't one of the most iconic Cash songs. The only trouble is that it wasn't entirely his. 
He started playing music in earnest while serving in the Air Force from 1950 to 1954. Cash formed his first band in the service, and "Folsom Prison Blues" was one of the first songs he wrote, but he lifted the melody and many of the lyrics from Gordon Jenkins' "Crescent City Blues." 
Jenkins sued after Cash performed his version for the live At Folsom Prison album and it became a hit. Cash lost $75,000 from his bank account to settle Jenkins' lawsuit against him. That would have been a fortune in his youth, but in the late 1960s, Cash's bank account could absorb the loss. 
Shelling out $75,000 to settle the "Folsom Prison Blues" lawsuit was assuredly worth it. He almost certainly wouldn't have settled without a clause that allowed him to collect royalties on future sales. Seeing that "Folsom Prison Blues" was a staple of his greatest hits collections, Cash's five-figure loss from his bank account was only temporary.
The album of the same name was an instant success for The Man in Black
The album At Folsom Prison hit shelves in early March 1968. The Recording Industry Association of America certified it gold (500,000 copies sold) less than eight months later. The record eventually went triple platinum, but it wasn't the only Cash album to feature the song.
At San Quentin, the 1969 album also performed live inside prison walls, included "Folsom Prison Blues" as the final track. That record went gold almost immediately and, like its predecessor, also achieved triple platinum status.
Johnny Cash lost $75,000 from his bank account because his "Folsom Prison Blues" was too similar to a pre-existing song. But it became a signature song that he continued performing throughout his career, and since he likely recouped a large portion of the royalties, that initial dent in his fortune didn't last long.
For more on the entertainment world and exclusive interviews, subscribe to Showbiz Cheat Sheet's YouTube channel.
Source link