It's the busiest summer yet at Budweiser Stage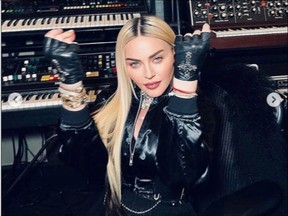 Article content
It's hard to believe, but in a few weeks, Toronto's summer live music season officially begins when Janet Jackson opens the outdoor amphitheatre at Budweiser Stage on May 23.
Article content
"Janet Jackson was a huge one for us to start with," said Erik Hoffman, Live Nation Canada's president for music.
Article content
"It's the busiest summer we will ever have (in 28 years)," Hoffman adds.
"So we will reach 70 shows in the amphitheatre proper at Budweiser Stage. We still haven't finished announcing all of our events. Last year was a record year. This year will be bigger than that."
Some of the hottest summer concert tickets are stadium shows — let's hope the roof is open — at Rogers Centre ,including Ed Sheeran on June 17-18 (after he plays a club show at History on June 16), Beyonce on July 8-9, Pink with Brandi Carlile on July 24 and Guns N Roses on Sept. 3.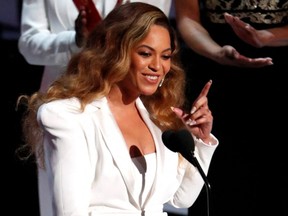 "In terms of overall live music business, I feel like it's better than (before COVID)," said Hoffman.
Article content
"I think what happened during the pandemic, it reached another level in terms of (concertgoers)' emotional attachment to music because we didn't have anything live for a couple of years. I think it's become that much more important to go and see shows. It feels like we're now in high gear."
Recommended video
Other fast-selling summer concerts include such Budweiser Stage shows as The Cure on June 14, Shania Twain on June 23-24, Chris Stapleton on Aug. 17-18, Morgan Wallen from Sept. 14-16 and Scotiabank Arena shows such as Stevie Nicks on June 20, Madonna on Aug 13-14 and Peter Gabriel on Sept. 11.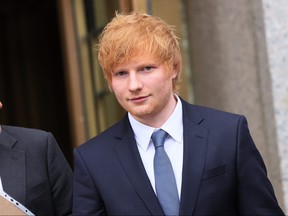 "Certainly anyone doing multiple nights at the amphitheatre or the stadium, or multiple nights at the arena — like Madonna or the iconic artists — are (doing) very well," says Hoffman.
Article content
"But the Stapletons and the Morgan Wallen and the Shania Twains were really, really hot shows (too). And then some of the other nostalgia (acts) like The Cure."
As for summer festivals, some aren't returning — like Field Trip — while others such as Drake's OVO Fest have yet to be announced.
"I absolutely don't speak for Drake but whatever he wants to do and whenever he wants to do it, we're game, but I don't know yet," said Hoffman.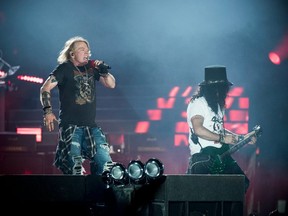 There is, however, a new Queer festival called Lavender Wild that will take place outdoors on June 4 at RBC Echo Beach, right beside Budweiser Stage.
"(Live Nation Canada's Festival Manager) Alex Simpson, she is a predominant member of the LGBTQ-plus community," said Hoffman.
"She wanted to start a festival that celebrated queerness and so that's exactly what she did. It's a one-day boutique festival with music performances but also vendors from the community."
Article content
Nelly is also headlining the new Hot in Herre Festival on June 24 at Downsview Park and returning to Burl's Creek in Oro-Medonte, Ont., — about 90 minutes north of Toronto — is the country festival Boots and Hearts from Aug. 10-13 with headliners Tim Hicks, Nickelback, Keith Urban and Tim McGraw.
In the meantime, here's some of my highlights ( Budweiser Stage (BS), Scotiabank Arena (SA), Massey Hall (MH) and Fallsview Casino (FC).
—
A-LISTERS:
Louis Tomlinson, May 30, BS
Noel Gallagher's High Flying Birds and Garbage, July 3, BS
Robert Plant and Alison Krauss, July 5, BS
Alicia Keys, July 14, SA
Snoop Dog, July 26, BS
Lionel Richie and Earth Wind Fire, Aug. 8, SA
Sam Smith, Aug. 11, SA
Rod Stewart, Sept. 2, OLG Stage, FC
Article content
Sting, Sept. 5, BS
Eric Clapton, Sept. 10, SA
The Chicks, Sept. 18, SA
FESTIVALS:
Canadian Music Week (CMW), June 5-10
North By Northeast (NXNE), June 13-18
OLDIES ('60s to '90s):
Crowded House, May 27, BS
Cheap Trick, May 27, OLG Stage, FC
Tom Jones, May 28, OLG Stage, FC
Justin Hayward (of the Moody Blues), May 28, Danforth Music Hall
Nancy Wilson's Heart, June 7, Avalon Theatre, FC
Amanda Marshall, June 16-17, MH
John Mellencamp, June 19, MH
Teenage Head, June 23, El Mocambo
Santana, June 24, OLG Stage, FC
Tears For Fears, June 29, BS
LL Cool J, The Roots, June 29, SA
John Fogerty, June 30, OLG Stage, FC
Foreigner, July 25, BS
Peter Frampton, July 29, OLG Stage, FC
Boy George and Culture Club, Aug. 1, BS
Blue Rodeo, Aug. 26, BS
Article content
Lynyrd Skynyrd and ZZ Top, Aug. 27, BS
Rob Zombie and Alice Cooper, Sept. 6, BS
Kenny Loggins, September 8, OLG Stage, FC
Duran Duran, Sept. 19, SA
COOKIN' IT COUNTRY:
Dierks Bentley, June 1, BS
Eric Church, July 6-7, BS
Zac Brown Band, July 14, BS
ALT-STARS:
Hayden, May 27, MH
Paramore w/ Bloc Party, June 8, SA
Tegan And Sara, June 15, The Danforth Music Hall
Alexisonfire w/ Pup and Metz, June 16, BS
Weezer w/ Future Islands, July 4, BS
Billy Talent w/ Cypress Hill, July 8, BS
Sigur Ros, Aug. 14, Roy Thomson Hall
The National, Aug. 20, BS
City and Colour, Aug. 25, BS
Arctic Monkeys, Aug. 30 AND Sept. 1; BS
Smashing Pumpkins, Sept. 2, BS
Beck and Phoenix, Sept. 3, BS
Hozier, Sept. 19, BS
Source link