Does music copyright law need a rewrite? Lawyer and drummer Kurt Dahl says it's inevitable.
It comes after the Canadian singer Grimes said she was happy for people to use Artificial Intelligence recreations of her voice in original songs, as long as she gets 50 percent of royalties.
"Feel free to use my voice without penalty," the Canadian – and mother of two of Twitter owner Elon Musk's children – tweeted. 
The rapid rise of AI has led to more and more songs being written without human involvement. But the technology can also be trained to mimic the style and sound of a voice, to the point where a listener cannot tell the difference – even if the song is completely new and not a copy.
READ MORE
President Xi talks to Ukraine's Zelenskyy
Butt out: Cigarette pollution in Lisbon
EU living in 'fragile financial world'
This has led to performers, record labels and lawyers stuck in a legal minefield, as they try to re-interpret music copyright law, which up to now has dealt with protecting actual recordings by artists, plus their music and lyrics.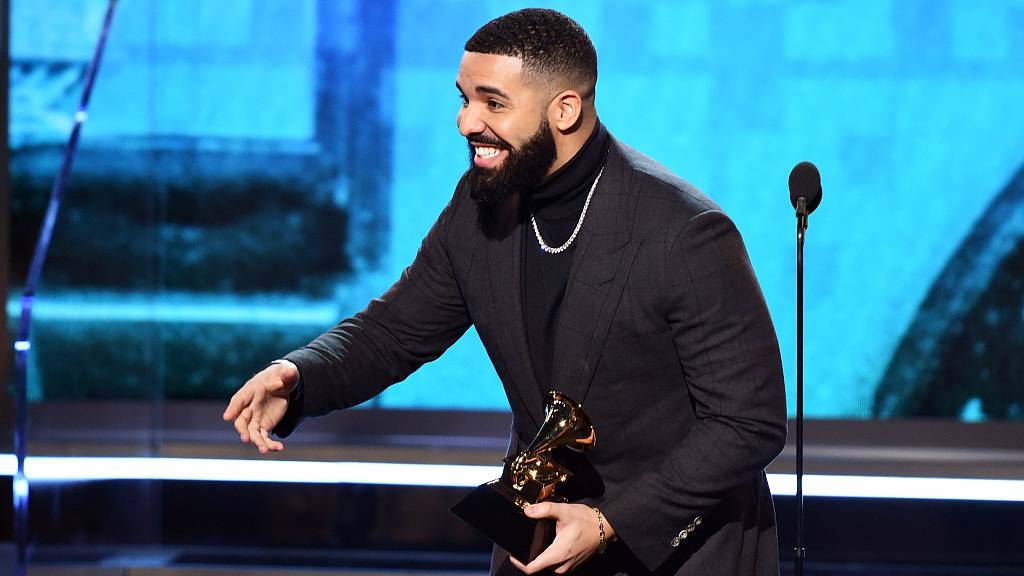 AI-generated song Heart On My Sleeve was created d deep-faked vocals from artist Drake. /Kevin Winter/Getty Images for The Recording Academy.
AI-generated song Heart On My Sleeve was created d deep-faked vocals from artist Drake. /Kevin Winter/Getty Images for The Recording Academy.
There have been some recent examples of record labels trying to get songs removed from online streaming platforms due to deep-faked voice recreation. 
Universal Music successfully asked streaming services including YouTube, Apple Music and Spotify to remove Heart On My Sleeve, an AI-generated song created by anonymous TikTok user Ghostwriter977. The recording used deep-faked vocals from artists Drake and The Weeknd and racked up more than 11 million views on video sites within days.
Although Universal successfully argued that copyright was violated, no actual samples were used and no music was stolen. The law remains unclear and is yet to be tested in court. 
Grimes Tweeted that she favors "open sourcing all art and killing copyright" and that it would be "cool" to be fused with a machine. She said she's working on her own software to simulate her own voice. 
American entertainment lawyer Dahl told CGTN: "Technology always moves faster than the law right now, but the law always catches up at some point. Lawmakers and other people in the industry are tackling this issue and they're going to have to make some changes."
He added: "Technically, the new vocals that are basically indecipherable from or indistinguishable from the original Drake vocals are not a copyright violation, but I would say they're a violation of his right of personality."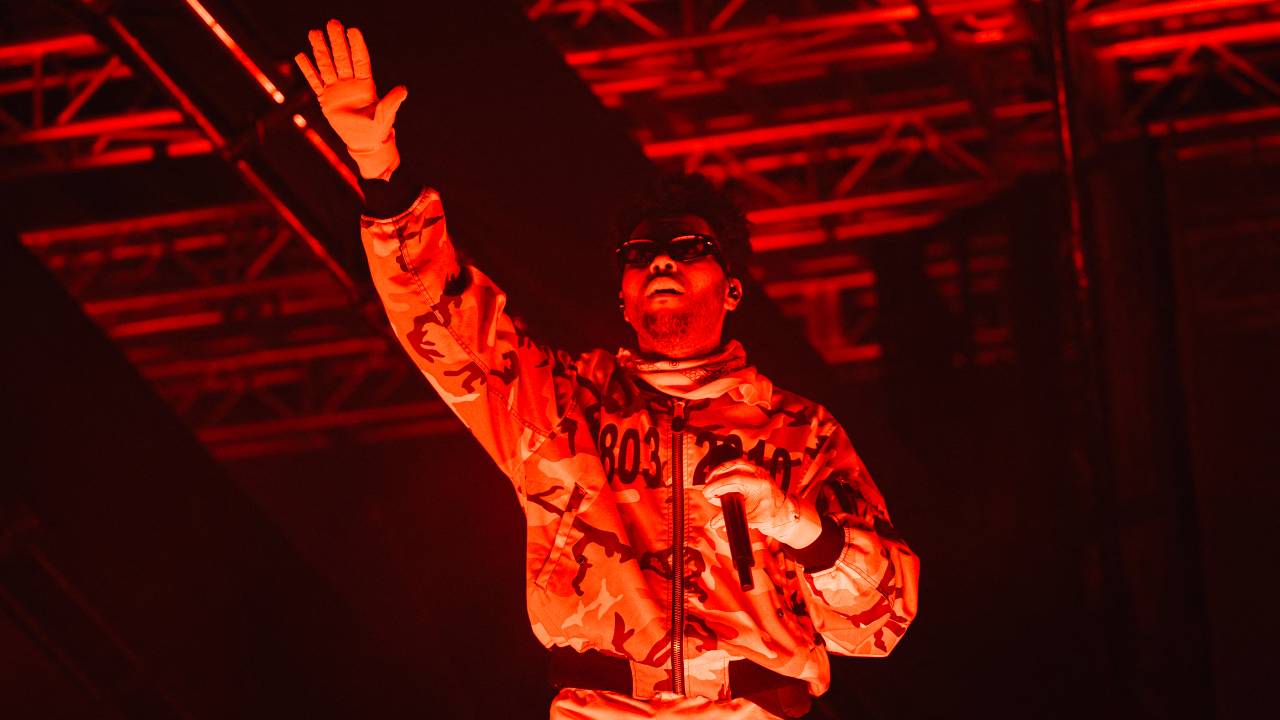 AI-generated vocals The Weeknd were also added. /Matt Winkelmeyer/Getty Images via AF.
AI-generated vocals The Weeknd were also added. /Matt Winkelmeyer/Getty Images via AF.
Dahl compared the case to a 1992 ruling in favor of US singer-songwriter Tom Waits who was awarded $100,000 damages after snack-maker Doritos hired a Waits impersonator for an advertizing campaign.
"That case basically gives us the law that if you're a celebrity, if your voice is well-known voice, it's part of your right of personality," explained Dahl. "My argument in this case would be that Drake and the Weeknd had their rights of personality violated because the voice is indistinguishable from the original."
Recreating or deep-faking is problematic in all areas of copyright. A recent ruling by the U.S. Copyright Office said that any AI art, including music, could not be copyrighted because it is not made by humans. 
That creates another gray area for songs that are a mixture of artificial intelligence and human elements, even human-written and performed songs that incorporate a small level of AI involvement.
Dahl believes a licensing system will emerge, similar to that relating to when artists produce cover versions of recordings written by others. This would involve the original artist receiving a portion of any revenue generated by songs created using AI tools. 
He said: "If I ask AI to make a Led Zeppelin song that's four minutes long and sounds like Led Zeppelin, arguably that's not really copyrightable (by me), especially if I ask it to use Robert Plant's vocals. But if I ask it to 'make a song that's this amount of time, this time signature, in this key with elements of sound like Led Zeppelin meets Jimi Hendrix,' arguably what comes out the other end would be copyrightable."
Dahl – who is also a professional drummer – admits that the AI genie "can't be put back in the bottle," but insists it will never prove truly creative because it is essentially backward-looking. He argued: "AI can't look forward. It's the greatest tribute band in the world. It could replicate what Queen has done. But could it be an innovator like Freddie Mercury was? No. 
"It won't innovate, it will just imitate. True creative people need to be protected. The Joe Strummers and John Lennons of the world would not exist if we didn't have copyright protection."
Subscribe to Storyboard: A weekly newsletter bringing you the best of CGTN every Friday