Placements Films, TV Shows, Ads, News, Videos
We offer a wide range of services, including music supervision for film, television, and video games, as well as copyright clearance and licensing services for a variety of commercial projects

Equinox+ is a transformative at-home bike and digital fitness app that allows users to stream exclusive video and audio content from brands like SoulCycle, Precision Run, HeadStrong, and more—wherever, whenever.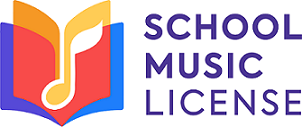 School Music License provides convenient annual licenses for K-12 schools in the United States wishing to record and stream school-sponsored student performances that contain music, or to print or display song lyrics within the context of a performance.

CapCut is an application that allows users to edit videos and add or apply various elements, and offers video templates that are created by users or by CapCut.

Managed Media is a web-based Content Delivery Network (CDN), content aggregator and Guest Experience Platform for Hospitality and Family Entertainment businesses like Restaurants, Bars, Bowling Centers, Roller-skating Rinks, Trampoline Parks and Family Entertainment Centers.

Sybersound is a record label based in Malibu, California, and distributed by Universal Music Group that produces the Party Tyme and Billboard Karaoke lines, and operates and distributes various digital services, including but not limited to the Party Tyme Karaoke Streaming Service and the Party Tyme subscription-based app and linear channels that can be accessed via Smart TVs, Roku, Amazon Fire, Apple TV, Apple iOS and Android devices, all of which offer high quality audio-only and/or audiovisual recordings.


Volley develops world-class voice-controlled games and entertainment apps for Amazon Alexa and Google Home. Song Quiz is a fun and challenging app that allows users to listen to song clips and guess the correct title and artist for points. Players may compete against friends, family, or other music fans. Volley develops world-class voice-controlled games and entertainment apps for Amazon Alexa and Google Home

New license opportunity for participation in the "TikTok" mobile platform.

GuitarTuna Play, by Yousician Oy, is a global digital music learning service allowing users to play and practice their favorite songs, along with lyrics, licks and riffs, in the form of chord charts, tablatures and/or other standard musical notation and improve their playing with the help of training tips and exercises.
License your works for use in Videos in connection with Apple Music and use of Lyrics with Apple products and services for Apple and
for use in Apple Fitness+. Apple Fitness+ is a new interactive fitness experience featuring exclusive new video workouts.

License your works to be made available by Singa. Singa has developed a digital platform and online streaming karaoke service and is setting out to turn karaoke into a money-making category combined with an engagement channel for rights owners. 

License your works to be made available on Snapchat! Snap is offering a library of music that end users can add to text and multimedia messages using the Snapchat camera and Snap's online properties. Please click through here to review and opt into the new agreement which is a direct agreement between you and Snap.

New license opportunity for participation in Lickd Limited's platform for licensing commercial music to online content creators all over the world
New license opportunity for the mechanical reproduction and distribution of the compositions in your catalog as permanent digital downloads and ringtones by Believe Digital.
Landing your music on in-store playlists will significantly add value to your music. 
Once you secure a broadcast placement, your music could be played in frequent circulation at places such as New Look, Oasis, Alexander McQueen, Jaguar, PureGym, Harrods, Costa, FatFace and many others. Consumers in these public places will hear your music and combined with potential Shazam engagement, present an alternative avenue of airplay promotion.
This means your music will reach a wider audience of listeners, as well as increasing the royalties earned from your music.
If you would like to submit your music for consideration then please send us your demo at Submissions@SunsetMusicSupervision.com.